Auto Insurance can be scary..how do you know if you have too much or not enough? How do you get that peace of mind that you have the right coverages? As your risk manager, we work to protect you.
Ever day dreamed of having that car that says "I've arrived"? Cars and other vehicles are a symbol of class that makes our lives luxurious, fast, comfortable and relatable!
But, just as the cost of these vehicles goes up, the frequency of distracted driving is on the increase as well. Drivers are struggling with staying connected while in motion and the real cost of distracted driving is severely skyrocketing as it causes numerous accidents, injuries, and eventually deaths on a large scale. This is terrifying and alarming!
Are you addicted to using mobile during driving? Do you also get distracted while driving? Are you also part of the 3 million people who use smartphones during 88 percent of their journey?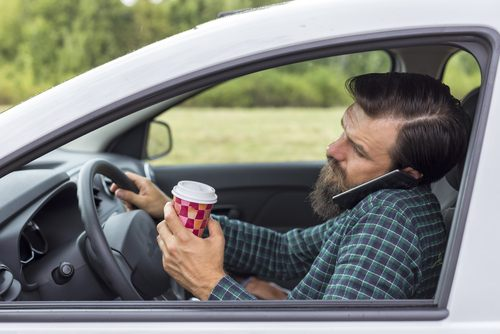 Oh, it is not something appreciable!
Do you know about the ratio of people that have lost their lives due to distracted driving? What reasons become the cause of distracted driving? Last but not least, do you have an idea about types of distracted driving?
No worries, if you don't know about it! To make you clear about the disastrous effects of distracted driving, we have mentioned all of your concerns in this article!
No more talk, let's begin from heart-wrenching statistics.
Distracted Driving Statistics- Grievous and Alarming
In 2018, distracted driving created an unendurable loss in the U.S; approximately 400,000 people got severely injured due to distracted driving, and almost 2,800 people got killed in vehicle crashes.
Alas, a significant loss of human lives!
Have a look at the graph to crack one more terrifying statistic!
The given graph will assist you in cracking another frightening loss that happened due to distracted driving!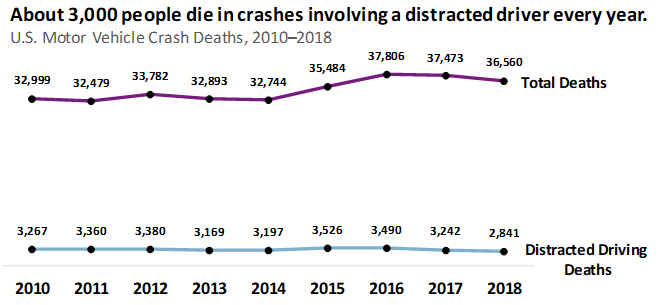 Common Reasons for Distracted Driving
Using a cell phone
Eating or drinking
Talking to passengers
Grooming
Reading
Watching a video
Using a navigation system
Adjusting a radio or any other listening device
The real cost of distracted driving is terrifying, regardless of its type. Let's explore the types of distracted driving!
Three Types of Distracted Driving
Researchers and law-enforcing agencies have tended there are three types of distracted driving.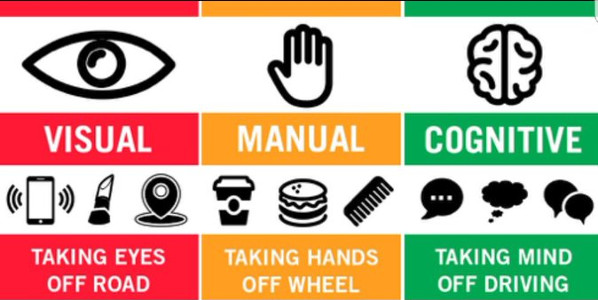 1. Manual Distractions- Hands Off
A driver loses his focus in manual distractions and removes one or both hands from the steering wheel that takes to veer off the road or other vehicles.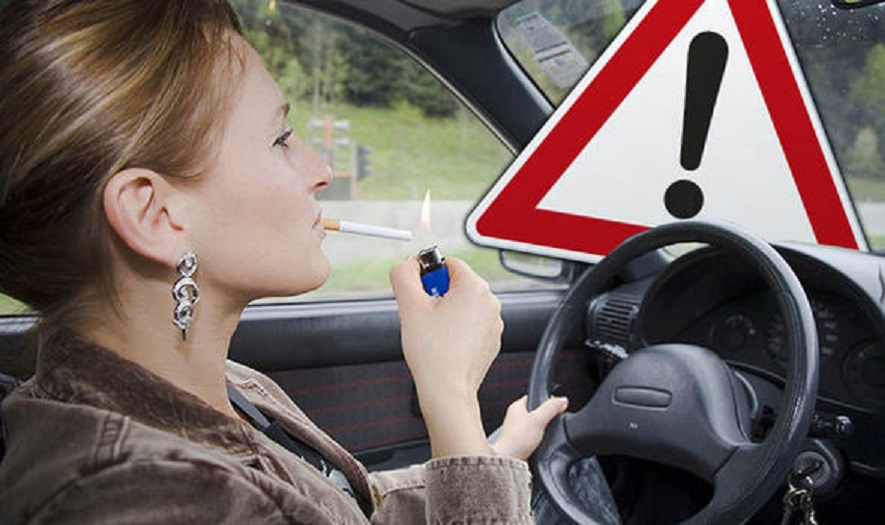 The following list includes few reasons for manual distractions
Eating or drinking
Smoking
Assisting a kid with their car seat or a seat belt
Rummaging through personal belonging
Turning knobs in your car
2. Visual Distractions- Sight Off From The Ride
Visual distractions are associated with the activities that ward off your eyes from the road.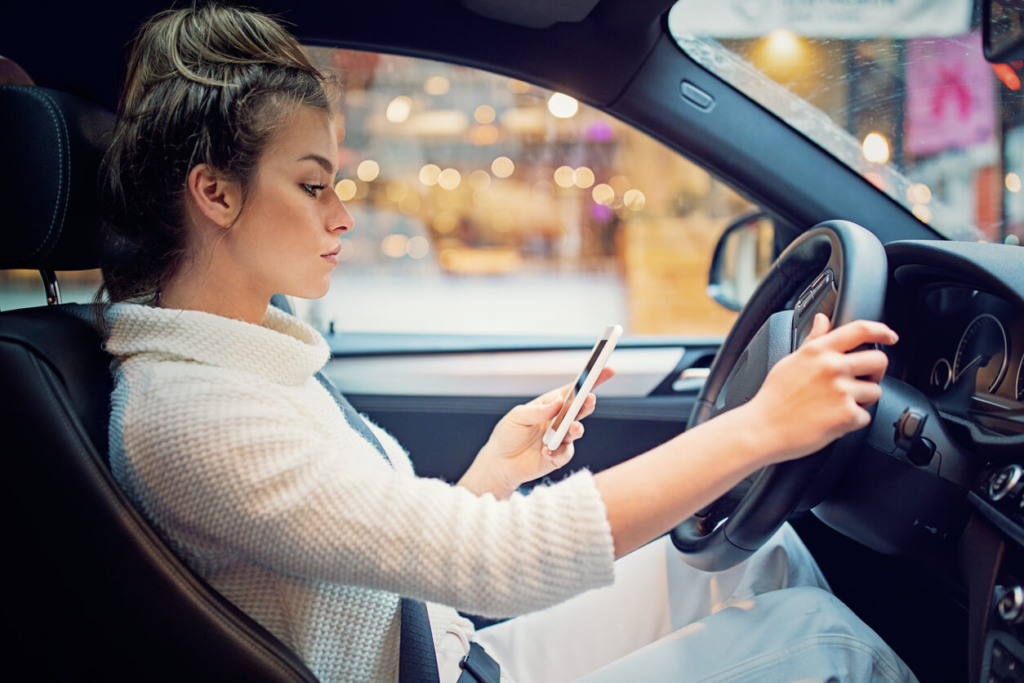 Visual impairment includes
The classic texting
Looking at a GPS navigation system
Electronic car devices
Focusing on billboard advertisements
Attention on grooming
3. Cognitive Distractions- Mind off From The Ride
This kind of distraction drive happens when a person's mind drifts during driving.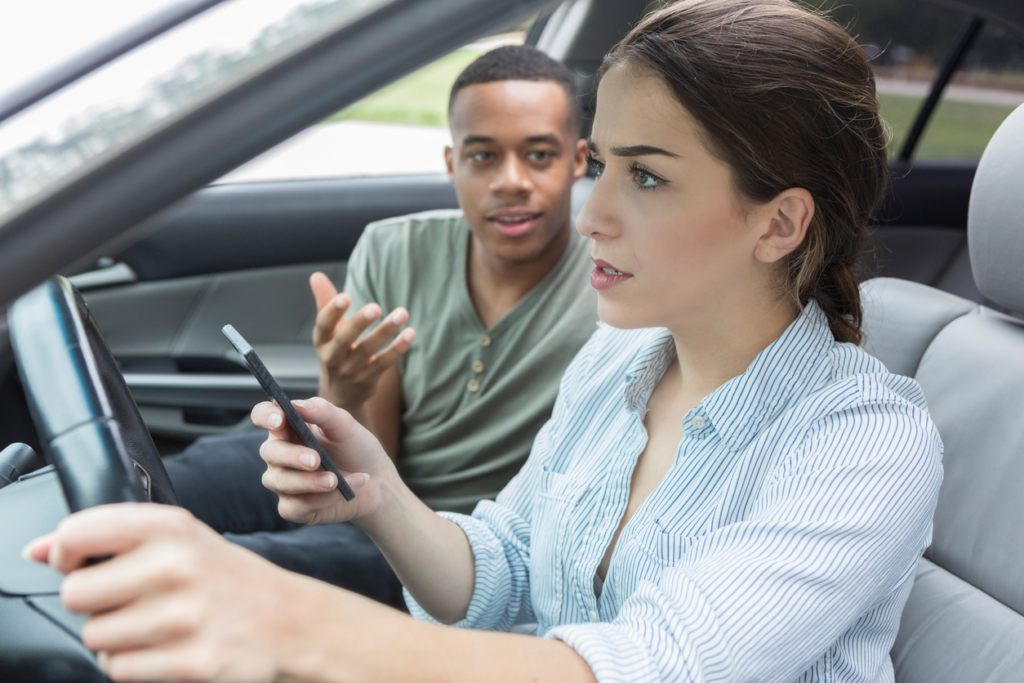 Causes of Cognitive Distraction
Use of ing hands-free calling devices
Talking to other passengers
Listening to the radio
Daydreaming, and more
According to NSC (The National Safety Council), if a driver uses hands-free, he misses 50% of what they see around them out the windshield.
Let's dive into the most-awaited and surprising part of the article- distracted driving facts!
Distracted Driving Facts- Astonishing And Deteriorating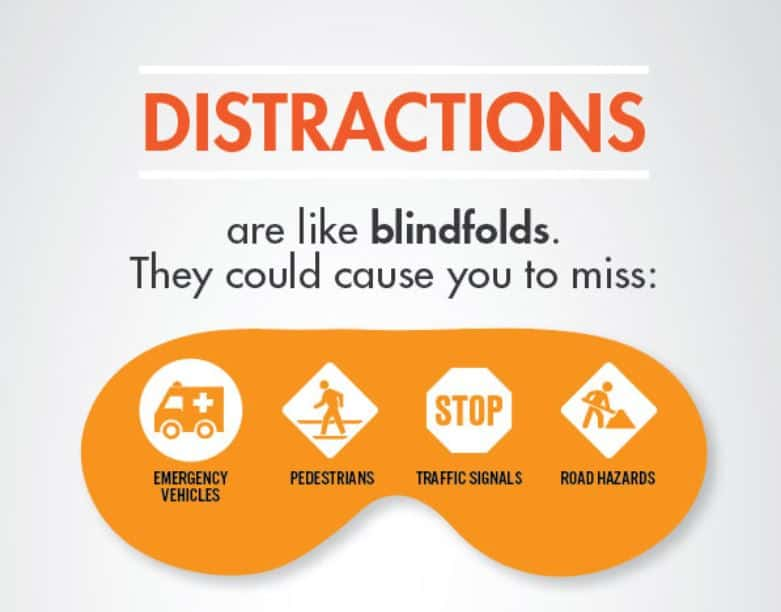 Every year, more than 2.5 million crashes are caused due to distracted driving.
By some estimation, 1,00 people become victims of distracted driving.
If you only glanced at your cell phone for a second, it takes 13 seconds to retrieve your focus, a huge distraction.
One more flabbergasting fact almost seventy-seven crashes occur within the first 15miles of your destination.
Suppose a person drives and texts at once; the chances of crash increase six-time more than someone who drives drunk. Ahh, tremendous loss with a bit of distraction!
The Federal Motor Carrier Safety Administration states that approximately 71% of truck accidents happen due to driver's attention-less drive.
Our Verdict
Distracted driving is enormously fetal that is full of uncertainties, risks, and accidents. Therefore, driving demands complete attention and focus for your and others' safety.
Nowadays, when everyone is diving rashly, carelessly, and distractedly, getting insurance can be wise. To avoid long, hectic, and expensive processes, The Sterling Insurance Group offers you many advantages.
Ensure your family's, vehicle, and commercial insurance via sterling Insurance Group- your safeguard buddy.
More Insurance Blogs:
Optional Boat Insurance Coverages That Protect Your Mobile Equipment, Offer On Water Towing,
Want To Buy A Boat? What To Consider
Protect Your Boat and Avoid Surprise Expenses with These Top 7 Boat Insurance Coverages
The Real Cost of Distracted Driving – Crashes, Injuries and Deaths
6 Reasons To Avoid State Minimums On Your Auto Insurance
What is an Independent Insurance Broker?
Fire Pit Safety – Things You Should Know Before Igniting an Outdoor Fire Pit
5 Rules Every Landlord Should Live By
Will My Credit Rating Change My Insurance Rates?
Why Do My Auto Insurance Rates Keep Going Up Even Though My Car Keeps Getting Older?