According to the American Society of Landscape Architects, the most requested backyard amenity is a fire pit. Sitting and talking around the fire pit on a chilly night is the best time to spend with friends and family.
So, what do you think? Is it easy to ignite a fire pit? No, No, it is not that simple at all! Kindling a fire pit without any fire safety measurements can drop you in hazardous risks.
So, do you want to figure out Fire Pit Safety measurements? If yes, then stay along because, in this article, we will shed light on all Fire Safety tips that you should follow before igniting an outdoor fire pit because your safety is our priority.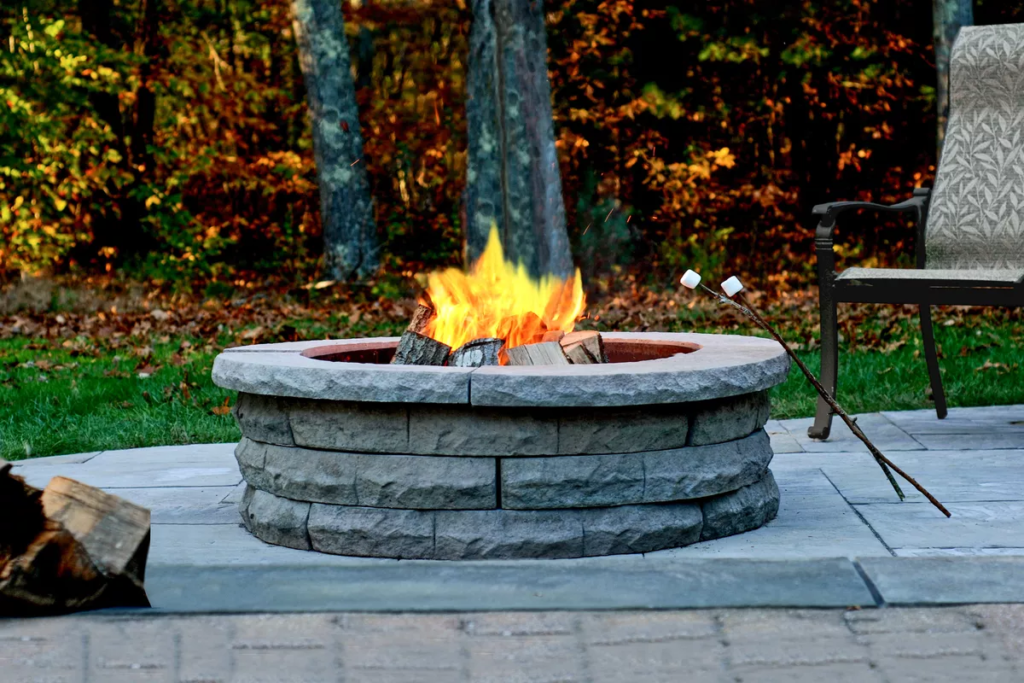 Let's move towards Fire Pit Safety guidelines!
Fire Pit Safety Tips – You Should Never Skip:
Undoubtedly, spending time around the fire pit is a real delight, either it's a deserted fall night or chilly winter eve.
You can make your chilly nights warm and cozy by igniting an outdoor fire pit. Outdoor fire pits are safe and least-risky, in all regards, if you anticipate safety measurements.
UNICEF presents numerous tips for your friends' and family's safety during an outdoor gathering. Thus, you can enjoy safe outside socialization (by following tips) instead of getting worried about COVID-19 transmission.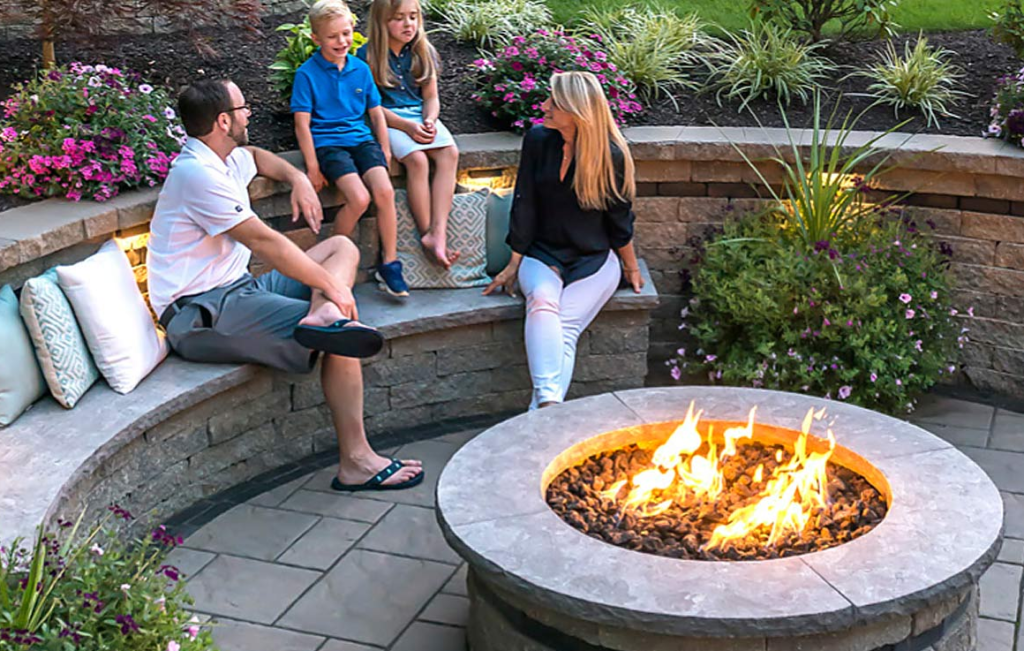 Let's go through the following FIRE PREVENTION tips to relish your hang out with dear ones:
1. Depth of Fire Pit
The first and foremost thing that you should consider before fire ignition is the fire pit's depth. Usually, fire pits are 6 to 8 inches deep, and embers start flying out of the fire pit if their depth is less than 6 to 8 inches. On the other hand, if the depth is above 6 to 8 inches, you won't be able to enjoy the fire watch.
Tip: Before igniting the fire pit, ensure there is no debris or ash in it, as it can reduce the pit's depth that can lead to risky escaping of embers.
2. Surface Cleaning
The second noticeable factor is the clearance of the surface around the fire pit. Many things carry a high risk of catching fire when they are exposed to sparks. Therefore, it is essential to rake leaves, grass, and other vegetation close to the fire pit.
Tip: Waste these fire catching materials in a bin or bag up the materials because leaving them in a pile can lead to severe issues.
3. Wood Selection-Fire Pit Safety
Then, look for safe firewood because minor carelessness can drop you to miseries, and your moments can be spoiled. According to the Environmental Protection Agency (EPA), painted wood, stained, or pressure-treated woods are not safe to burn. Coated and treated woods release toxins that are health hazardous.
Woods that are safe for Fire Pit
Black Oak (aka California Black Oak)
Valley Oak (aka California White Oak)
White Oak (aka Oregon White Oak)
Coast Live Oak
Walnut
Avocado
Pacific Madrone
Almond
Bigleaf Maple
Ash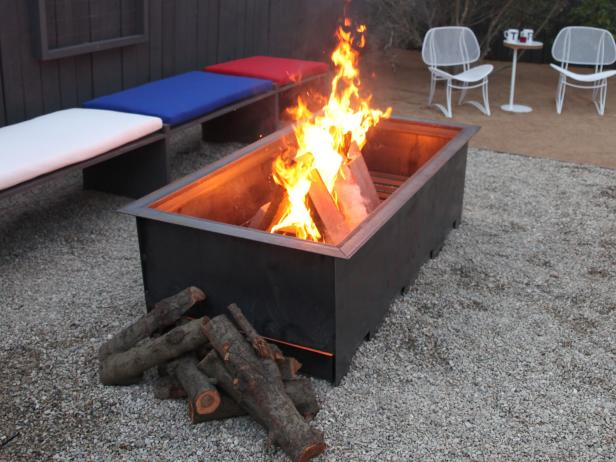 Tip: Construction lumber is treated with adhesives, chemical resins, and other substances that emit toxic fumes when burned. It is not suitable for inhaling. So, it is better to avoid it.
4. Infeasible Condition – Windy Weather
It's prohibited to light up a fire pit in the wind as it can spread embers to adjacent flammable materials. So, avoid enkindling a fire pit in windy conditions – it's quite risky and unsafe.
Tip: You can carry portable fire pits to a windbreak area, but for fixed fire pits, you need to wait until the windy conditions are over.
5. Toxin and unsafe Materials
Don't ignite the following stuff in your fire pit as they make the surrounding toxin.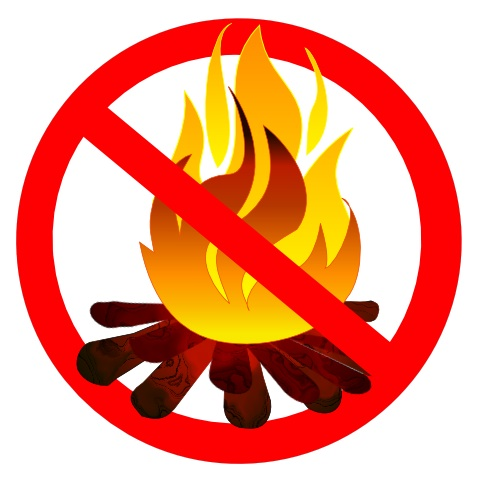 Trash
Plastic
Magazines
Cardboards
Wooden Pallets
Particleboard
Pressure Treated or Painted Wood
Moisture Leafy Branches
Quick Monitoring Points
If you have a portable fire pit, confirm its durability and reliability. Place the fire pit at a safe outdoor place; it could be a park or backyard, neither roads nor walkways.
Before placing your portable fire pit, ensure that surface is even.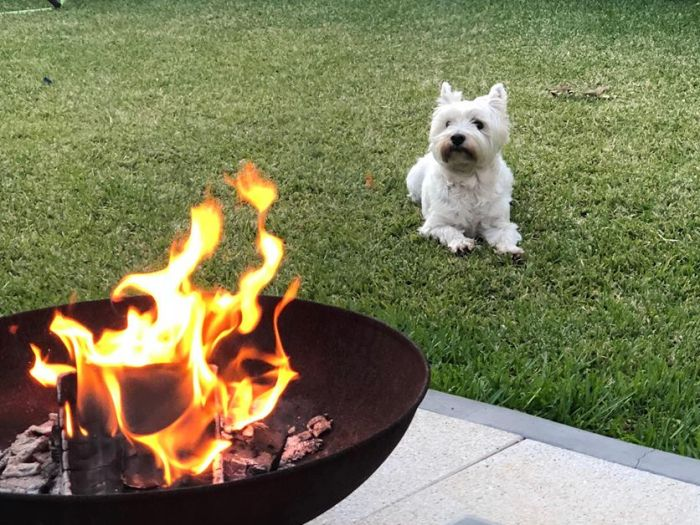 Keep observing your fire no matter how small your fire pit is because the flame can spread very abruptly and instantaneously.
Ensure 10 feet fire pit distance from house, tree, fence, or structure to avoid all kinds of risks.
Keep monitoring your children and pet; they should be appropriately distanced (at least 3 feet) from the fire pit.
Don't add excessive woods in the pit because more is not always better.
Don't leave your fire pit inattentive, even if the flame is burning stable because fire can escape any time.
Careless handling of alcohol can drag you to a severe mishap. Therefore, appropriate supervision of kids and adults is required.
Look all around and ensure there is no propellant, toxic, or other dangerous product near the fire pit.
Keep a garden hose, a bucket of water/sand, or a fire extinguisher nearby.
Avoid wearing any loose-fitting clothing or flammable clothing (like nylon).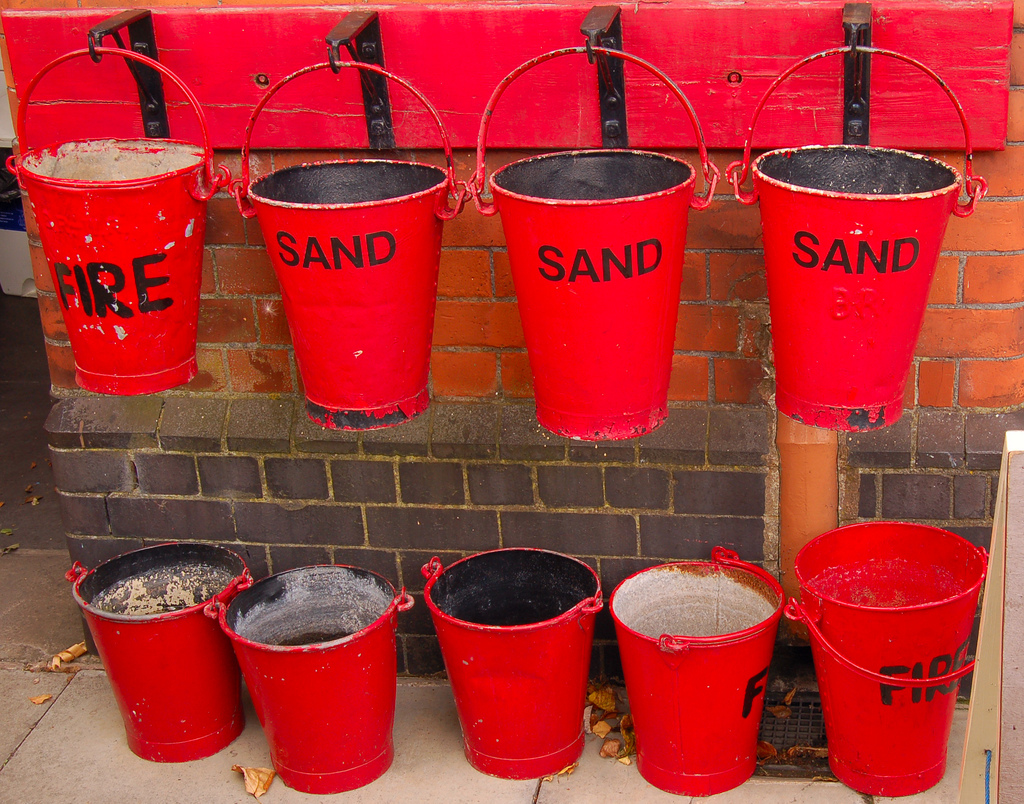 Legal Tips
Ensure there is No Burn Ban set for an outdoor fire pit in your area (don't violate rules).
Observe County rules and regulations.
Avoid on Air Quality Alert days.
Don't ignite the fire pit during prohibited hours of the relevant area.
Don't set your fire pit on fire in a nuisance or reasonably objectionable situation.
The guide mentioned above will help you burst your fire pit on fire safely, securely, and promptly.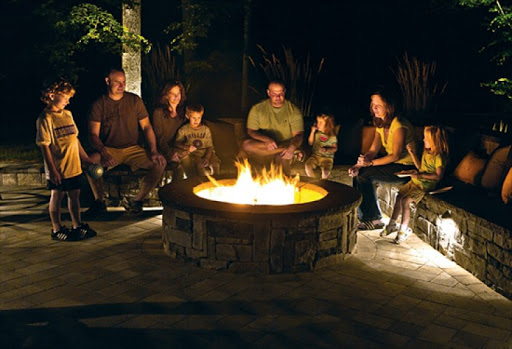 Conclusion
Sitting around the fire pit on a cold night, chatting with friends and family, eating S'mores, and feeling the warmth of a fire is real fun. Meanwhile, you also need to follow FIRE PREVENTION and protection measurements to avoid fire danger.
That's why, in this article, we have stated all the hacks that can make your fire pit night amazing, memorable, and vibrant.
Additionally, you can also go through Nationwide's complete fire pit safety list for fire safety. We hope now you are entirely ready to ignite the fire and to listen to the pleasant sounds of crackling firewood throughout the cozy night.
Adopt these measurements, and spend your winters in a classy style.
More Insurance Blogs:
Optional Boat Insurance Coverages That Protect Your Mobile Equipment, Offer On Water Towing, Gap Insurance For Your Boat, and Help You To Avert Other Disasters
Want To Buy A Boat? What To Consider
Protect Your Boat and Avoid Surprise Expenses with These Top 7 Boat Insurance Coverages
The Real Cost of Distracted Driving – Crashes, Injuries and Deaths
6 Reasons To Avoid State Minimums On Your Auto Insurance
What is an Independent Insurance Broker?
Fire Pit Safety – Things You Should Know Before Igniting an Outdoor Fire Pit
5 Rules Every Landlord Should Live By
Will My Credit Rating Change My Insurance Rates?
Why Do My Auto Insurance Rates Keep Going Up Even Though My Car Keeps Getting Older?