Summer Is Coming! What a glorious time of the year!
Summer is synonymous with taking off for a long weekend. It also means spending time on the lake and taking the time for you to spend with those you love. Ahhh…..summer.
Before you head out though, make sure you take a few extra min to review your must have boat insurance coverages for a great time out on the lake. Sunscreen, lots of water and a great boat policy for to protect you and your family.
Boat insurance is not the same from company to company. That is why we have created this quick checklist of coverages that will protect you and your boat this summer.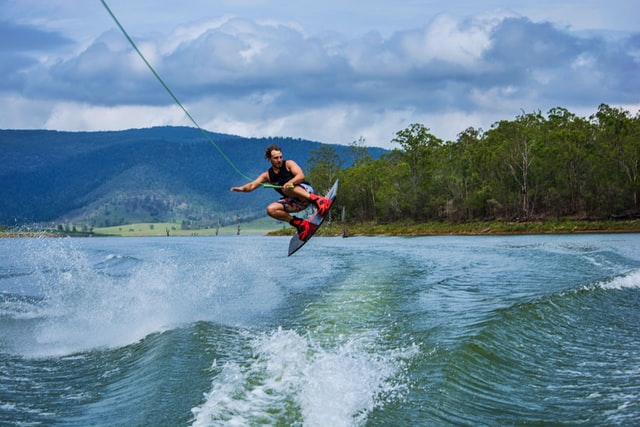 You Might Ask: What Coverages Do I Need For My Boat?
Full Coverage
Make sure your boat insurance has comprehensive and collision coverage. Much like your auto policy, your boat will need to be fixed or replaced in the event of hail or a collision with something in the water.
Full Replacement Value
Much like the above, having the coverage is one thing and is a great place to start..but having the right coverage is better. Boats depreciate over time and if you hit a submerged item in the lake and the motor is worth $3000 due to depreciation, then some policies will only pay $3000 (That is called Actual Cash Value). BUT, what if a new motor is $7000? Then you will be responsible to pay the $4000 difference. A replacement value policy will pay to fix/replace your boat at whatever the cost is to put your boat back in the right state. So, if a new motor is $7000…a replacement cost policy will pay the $7000. That always makes sense!
Bodily Injury and Property Damage Liability
We all focus on boat safety but there are those occasions when things don't go as planned. Boat accidents are never any fun, but they are especially stressful if you don't have the right coverage. Bodily Injury and Property Damage Liability will protect you if you or your boat cause damage to others around you.
Say (for example) you are docking your boat when you miss the dock and hit the pier. There are four people standing on the pier and they are all injured. Well, Liability covers you when you cause damage to someone else's property, so the pier will be covered (Wshew!). But what about those bystanders that were injured? Well, your Bodily Injury Liability will take care of them too. That is a relief!
Bodily injury liability covers you if you are in a boat accident and responsible for the injury of others.
The liability boat insurance will pay to repair or replace any watercraft, object or other property you damage while boating. It will even include the legal expenses if you are sued.
Wreckage Removal
We all know what happens when a car is in an accident but what about your boat? How do you get it off the lake and to a boat repair shop? Well, boat insurance offers wreckage removal and this will have your back. If you boat sinks, due to a collision or storm, this coverage will remove your boat from the water and help you to avoid those nasty fines from the marina.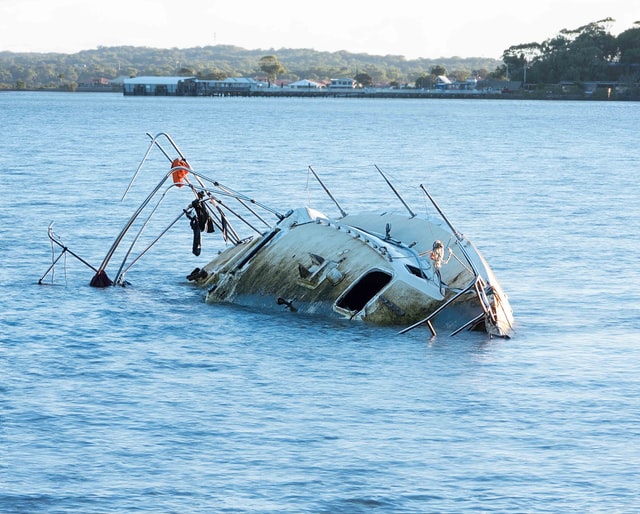 Fuel Spill
When accidents happen, it is not always a clean event. Check your policy and make sure you have Fuel Spill coverage so your insurance will pay to clean up fuel spills, no matter how they happen.
Roadside Assistance
What happens if your vehicle towing the boat to or from the lake breaks down? You might have towing for your vehicle, but your boat is not included in that coverage. Well, add Roadside assistance and your vehicle as well as your boat will get to a repair shop quickly so you can get back on the lake.
Water Sports Coverage
Love those fun toys that make the afternoon even that much more fun? We do too! Most of the time these afternoons are a blast, but what if someone get's hurt? Water sports coverage pays for any injuries from wake surfing, skiing, tubing, or any other activity where you are staying on the water. This will help ease your mind when enjoying your time on the lake.
So, take your time on the lake this summer..enjoy all the time with your family, and relax knowing that you, your boat and your guests are covered when enjoying time on you the water.
Optional Boat Coverages
Boat insurance is vital to protect you, your family, your boat and your guests when out on the lake. But, there are a lot of additional coverages that can help you and give you peace of mind when things don't go the way you expect them too.
Water Towing Insurance
If your boat breaks down (or is stranded) on the water or even if your boat runs out of gas, insurance can help. This "roadside assistance" for your boat will allow you to haveyozt boat towed off the water, receive jump starts, soft un-groundings, fuel delivery and more!
Mobile Equipment Coverage
We spend a lot of money on the toys we take out on our boat. We invest in fishing gear, tubes, ski's, coolers and tons of other items. Unfortunately, they also make for easy targets for thieves. With this coverage, you can insure the stuff you take out on your boat and get full replacement cost up to $10,000 for fishing equipment and up to $5000 for personal property items if they are lost or stolen.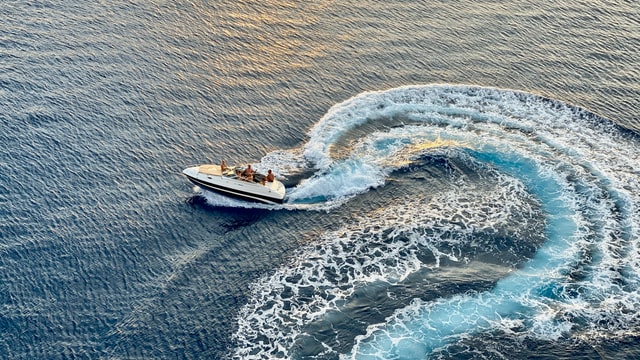 Total Loss Replacement
Think Gap insurance for your boat. If you are the original owner of your vehicle and your boat is less than one year old, you can subscribe to Total Loss Replacement coverage and if your boat is totaled within 5 years after purchase, the insurance company will pay you the amount that you originally paid for the boat or facilitate a new boat. That is HUGE!
Uninsured/Underinsured Boat Coverage
If you are hit by a boater without insurance or without enough insurance, your UB/UIB will pay for your injuries and property damage up to the policy limits.
Medical Coverage
Covers yours and your boat passengers medical bills If you are in an accident or someone is hurt on your boat.
Trip Interruption
A boat breakdown is never fun but especially if you are over 100 miles from home and your vehicle or boat breaks down. You have to find some place to stay, adjust your food expectations and other transportation issues. Well, good news! If your boat policy has Trailer Trip Interruption coverage, then you will have coverage for all these extra expenses.
These are just a few options for you to consider when looking into boat insurance. Here at The Sterling Insurance Group, we want to make sure you have the best experience when you are relaxing on the lake and our way to help, is through the peace of mind that your insurance needs are covered.
Whether you are looking for Home Insurance, Auto Insurance, Commercial Insurance or Boat Insurance, We have you covered!
More Blogs
Want To Buy A Boat? What To Consider
The Real Cost of Distracted Driving – Crashes, Injuries and Deaths
6 Reasons To Avoid State Minimums On Your Auto Insurance
What is an Independent Insurance Broker?
Fire Pit Safety – Things You Should Know Before Igniting an Outdoor Fire Pit
5 Rules Every Landlord Should Live By
Will My Credit Rating Change My Insurance Rates?
Why Do My Auto Insurance Rates Keep Going Up Even Though My Car Keeps Getting Older?
Need A Construction Bond? Here Is What You Need To Know First!