A lot of people think that auto insurance is auto insurance. That means that no matter if a person has a personal auto policy or a commercial auto policy, they think that the coverages are all the same. This could not be further from the truth.
Here's a quick synopsis of the top information you need to know in order to make a good decision about your business auto policy coverages.
When do you need a business auto policy?
One of the key factors to knowing if you need a personal auto policy or a business auto policy is the ownership of the vehicles that are being insured. If a person owns the vehicles, then we would ensure them underneath a personal auto policy. If the business owns the autos, then they should be insured underneath a business auto policy. There are exceptions to this rule and we will discuss those further in our article. But, typically, whoever's name is on the title of the vehicle determines the type of policy we need to write for that coverage.
Autos Coverages are Determined By Symbols
Commercial auto insurance is determined by a set of symbols. The symbols don't determine the type of vehicle..they determine the the type of coverage the vehicle carries. This is very different than a personal auto insurance policy. A business insurance policy classifies a vehicle by a symbol. That symbol dictates what type of coverage the vehicle has.
The most common symbols that are utilized are the simple one, two, seven, eight, nine. Let's discuss with that means for business owners.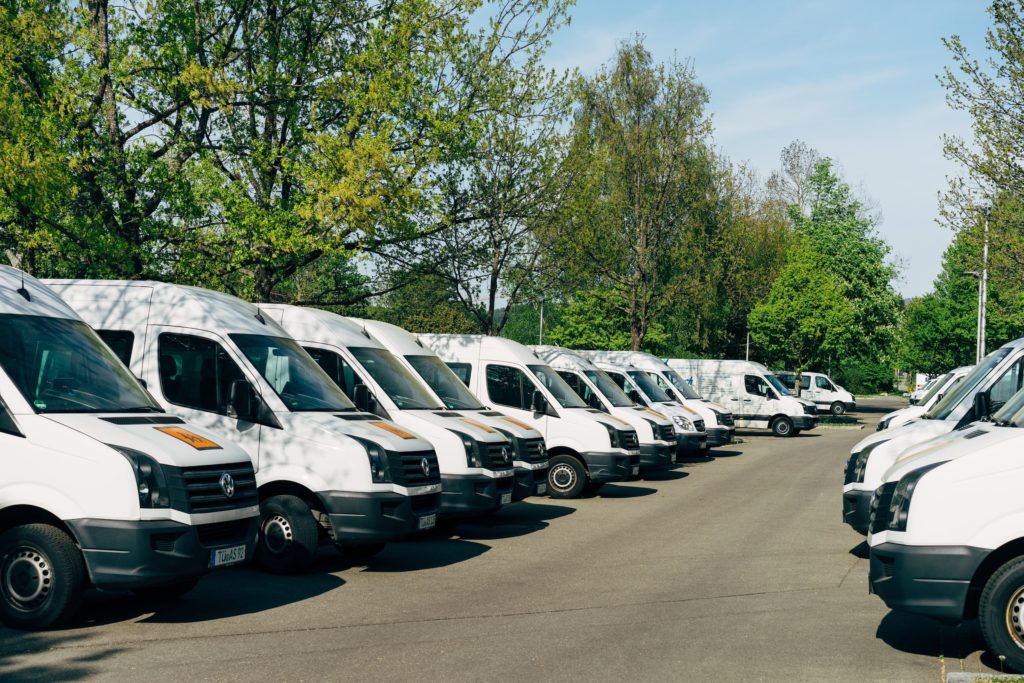 Symbol 1- Auto Is "Any Auto" Owned By The Business:
This is a liability only coverage but is the broadest type of coverage that a business can have on their auto insurance liability. This coverage typically indicates that even if you buy or sell a vehicle the vehicle extends liability out to any vehicle that you own under the business and you don't have to continuously add new vehicles to your policy. Unfortunately, it is not widely utilized by auto insurance companies in the types of coverages that they offer and can be challenging to find.
Symbol 2- Any Owned Auto:
This symbol means that any auto the named insured owns is covered. Including those autos acquired after the date the policy begins.
Symbol 7- Specifically Described Autos:
This is the type of auto policy coverage that most of us are a custom to. The symbol seven specifically insures the vehicles that are listed on the policy. If a business owner requires a new vehicle, they have up to 30 days to add it to the policy, or the renewal date of the policy (whichever comes first).. This is the auto symbol on most business auto policies.
Symbol 8- Hired Auto's Only:
Here at The Sterling Insurance Group, we make sure that this policy coverage (as well as symbol 9) is on every business auto policy. The symbol eight means of the autos the named insured leases, hires, rents or borrows (important…the business owner does not own these vehicles) are covered. This symbol also has significant limitations it does not include, hired, rented, or borrowed vehicles that are owned by an employee, partner, LLC member, or members of the preceding groups households.
Symbol 9: Non-Owned Autos Only:
We typically pair symbols eight and nine together on an auto policy. This symbol means that autos that the named insured uses in its business but it does not own, lease, hire, rent, or borrow are covered. These autos may be owned by employees, partners in the case of ownership, members in the case of limited liability company's or members of the proceeding groups household. Typically, business owners would utilize this type of coverage whenever and a team member would be out on an errand for the business and they are in an auto accident.
Symbol 19: Mobile Equipment
This commercial auto symbol is for mobile equipment subject to compulsory or financial responsibility or other motor vehicle insurance law only. Auto insurance typically covers any vehicle that has to be registered as a vehicle with the state of TX. That means that if it's a registered vehicle with the Texas Department of motor vehicles, that it needs to be on an auto policy. Now sometimes, those vehicles will have mobile equipment attached to them. Sometimes this mobile equipment can be added or subtracted from the vehicle. The symbol 19 means that land vehicles that meet the definition of mobile equipment except they are subject to state mandated registration and or licensing are covered. The symbol is needed because the recent state laws are mandating the certain types of mobile equipment be registered and or licensed. The symbol applies only in those states where the mobile equipment must comply with motor vehicle laws.
How We Combine These Symbols Defines Your Coverage Limits
As you can see, the types of symbols that are chosen for your auto insurance policy can bake a big difference in how much coverage you have and in which situations. Typically, most insurance policies are written with symbols 7, 8,and 9. Make sure though if you have mobile equipment that's attached to your vehicle or if your vehicle Hass to be registered by the state and you have equipment on it, but you utilize symbol number 19.
This can all seem very confusing and overwhelming. We here at The Sterling Insurance Group are here to help make your commercial auto insurance easy and offer you the best coverages.
Call us today so that we can help you with all your commercial insurance needs.
Visit Our Commercial Insurance Blogs:
What You Need To Know About Workers Compensation Insurance
Do I Need Workers Compensation Insurance For Remote Workers?
Everything HVAC Companies Need To Know About Their Insurance
What Is A License And Permit Bond?